Vilmorin-Mikado celebrates 40 years in USA!
31/07/2023

Vilmorin-Mikado celebrates 40 years of presence in the United States, we offer you a retrospective of the last 40 years.
The story begins in 1983 when Vilmorin Inc. began distributing its products on American territory. The team then consisted of one representative covering all the states until 1989. Thanks to an increase in business, 1989 saw the separation of the East and West coasts, with representatives affiliated to these areas.
But it was 2013 that marked a turning point with the creation of Vilmorin-North America and in particular the acquisition of the Shamrock Seed company located in Salinas, California. Thanks to this acquisition, Vilmorin is now a strong brand in the United States.
The global merger between Vilmorin and Mikado in 2016 changed the configuration of the group, and in 2021 our subsidiary in the United States will become Vilmorin-Mikado USA.
This year, in 2023, we continue to expand and are proud to inaugurate our new research station in Gilroy, California. Our desire to bring you the best varieties and the best advice remains unchanged since 40 and we hope to continue to be close to you for the next 40 years.
Other news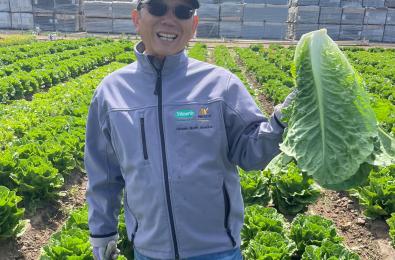 Inside the Mind of a Lettuce Breeder  It's no secret that Dr. Yaojin Peng eats a lot of lettuce. Having spent 26 years breeding lettuce, Peng knows…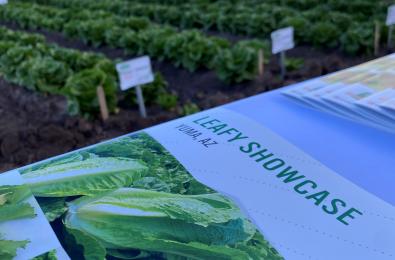 From February 21 to 23, Vilmorin-Mikado USA organized its second edition of the Yuma Field Day in Arizona. This biannual event allow us to…