Yuma Field Day - 2nd edition
15/03/2023
From February 21 to 23, Vilmorin-Mikado USA organized its second edition of the Yuma Field Day in Arizona.
This biannual event allow us to highlights leafy commodities from whole head romaine to high density materials such as baby leaf, wild rockets and kales.
Our team organize tours and walk throughs with the customers to engage and understand deeper how VMK USA can help their programs from higher yields to better shelf life.
The growers also have an opportunity to view material coming down pipeline and speak to the team of future needs.
We look forward to seeing you at the next edition and feel free to contact the local team if you have any questions.
ALLEGRANZA, Joe
Sales Representative | 1-928-232-2475
DREW, Mike
Sales Representative | 1-928-221-5563
Other news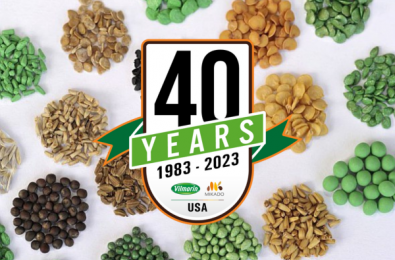 Vilmorin-Mikado celebrates 40 years of presence in the United States, we offer you a retrospective of the last 40 years.  The story begins in 1983…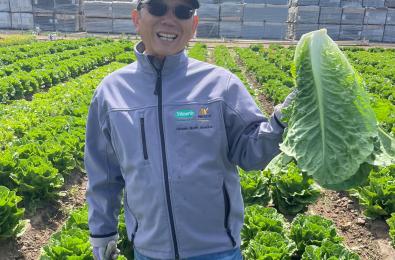 Inside the Mind of a Lettuce Breeder  It's no secret that Dr. Yaojin Peng eats a lot of lettuce. Having spent 26 years breeding lettuce, Peng knows…