"EXPERIENCE THE LEAFY CHOICE", a new signature for Vilmorin-Mikado salad range
22/09/2019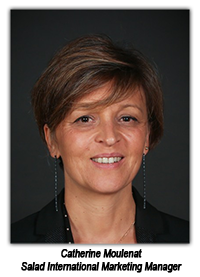 During the "Leafy field day" organized in France last September 2019, Vilmorin-Mikado presented "Experience the Leafy choice", the signature of its new salad range: an innovative line of almost 500 varieties that meets the needs of the entire industry. To understand its specificities and the current trends of the market, we went to meet Catherine Moulenat, Salad International Marketing Manager of Vilmorin-Mikado.
Catherine Moulenat, with the launching of a new global signature for salads, what message did Vilmorin-Mikado want to convey? What is the meaning of "Experience the Leafy choice"?
CM: We decided to create a new signature to illustrate the results of the strategy we have been working on for several years now and based on high-quality, range width and innovations. With "Experience the Leafy choice", we wanted to invite people to discover the versatility and the originality of our new salad range.
Concretely, how did Vilmorin-Mikado strengthen its salads range?
CM: Vilmorin-Mikado teams have been working passionately to develop a wide and performing salad range to meet our customers' needs. During the past five years, we integrated new families such as spinach and baby leaves, as well as pest-resistance to the latest race of Bremia Bl: 36 EU. With around 500 varieties and 9 salad families, Vilmorin-Mikado now offers the largest global salad range in the market, including 160 new products for 2019.
So, through this launch, Vilmorin-Mikado is asserting its place among major industry players, but why did Vilmorin-Mikado decide to invest in salads? What are the innovations you are working on?
CM: Cultivated on all 5 continents, salads are greatly appreciated by consumers for its health benefits and ease of preparation. And let's not forget the Convenience and Fresh markets who are developing new ways of consumption such as Salad snacking and Salad bars. As well as growers for whom it became a strategic crop. To offer products with added value and originality to growers, Vilmorin-Mikado thus decided to develop its range and to innovate with an unprecedented market approach by expanding a worldwide breeding program for "Greens", becoming the first seed company in the world to dedicate a research program to "Greens". A long-term strategy we'll carry on developing with great innovations to come!
For more information about Vilmorin-Mikado salads range, please, look up our catalogues and brochures online!
Other news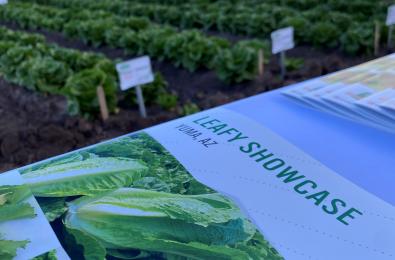 From February 21 to 23, Vilmorin-Mikado USA organized its second edition of the Yuma Field Day in Arizona. This biannual event allow us to…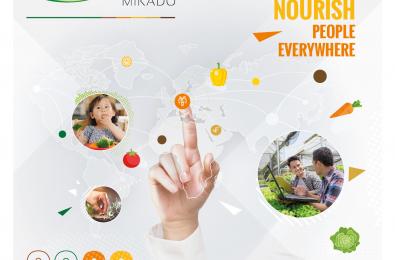 The entire Vilmorin-Mikado USA team wishes you a wonderful year 2023. 
Once again this year, we hope to accompany you in the success of your…